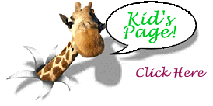 National Wildlife Federation kids activity pages.
Webkeys
Prowler internet products for kids. Learn how Webkeys Prowler can help you child connect to the internet with the protection of the Virtual V-Chip.
Children's Software Revue
3300+ reviews of the latest children's educational software, articles, tester comments, catalogs and more.
Ask Jeeves for Kids
Ask Jeeves for Kids is the fastest and easiest way to find answers to questions. You can ask a question in plain English; and, after interacting with you to confirm the question, Ask Jeeves for Kids takes you to one and only one web site that answers your question.
Yahooligans
The kids' version of the Yahoo! search engine. Children can conduct their own searches and can choose from such categories as Around the World, Art Soup, Computers and Games, Entertainment, School Bell, Science and Oddities, and Sports and Recreation.
National Geographic for KIDS
Nature stories and photos, penpal network, timely special features, as well as games and challenges.
Cyber Patrol
Parents, teachers, day care professionals -- anyone who is responsible for children's access to the Internet -- will benefit from Cyber Patrol, because it gives you the tools you need to get a handle on an area which can be dangerous for kids.
Children's Paternship
Rules and tool to help your children to make the best use of the internet resources in safe, fun, and educational ways. Links to many sites for kids and parents.
CyberJaques' Cyber Seas Treasure Hunt
Parents! Take the kids for a spin around the Net, let 'em learn how to track down sites of interest and let them vie for prizes with this newly launched site. Looks like fun!
Connect for Kids
KidsCampaigns is the information, knowledge and action center for adults who want to make their communities work for kids. We're creating a cyber-community for adults—on behalf of kids—that helps jump-start real communities to act on behalf of children.
Seussville
The Cat in the Hat, Sam-I-Am,Horton and the Whos, and the rest of the Seuss characters welcome you to Seussville, Dr. Seuss's playground in cyberspace. You can play games, chat with the Cat in the Hat, win prizes, find out about new Dr. Seuss books and CD-ROMs, and much, much more! What are you waiting for? Let's play!
PBS Kids BackStage
Take a peek into the GOODIES BAG for games and activities, answer the KNOCK! KNOCK! door for a good laugh, grab the BABBLE ON microphone if you have something to say, find show times behind the TIME TO WATCH clock, follow this week's FOOTPRINTS for a guessing game, and check out the Web sites of your favorite PBS shows. There's so much to do and the fun is changing all the time!
Children's Television Workshop
CTW website with links for kids and parents. Activities, information, and discussion. Join the CTW family and receive an e-mail newsletter.
US Post Office Kids Pages
"Stamp Stomp" - all about stamps. Fun games and quizzes. Write letters, send messages.
The Internet Public Library Youth Division
J.J., the librarian, welcomes you to the Internet Public Library for lots of fun and educational stuff to see and do. You can play math games, take a tour around the world, or do some fun science experiments. You could also learn some new jokes to try out on your friends or read some stories. Use the picture buttons above to explore our site and have fun while you learn!
www.4kids.org
Check out this excellent site for paretal cntrol products. www.4Kids.org is designed to highlight fun, educational, and safe spots for kids to visit on the Web.
Sea World/Busch Gardens
A good resource for information about animals, aquariums, animal related career information, and much more!
KidsCamp
Looking for something to do this summer? Check out this comprehensive directory of traditional and specialty camps and experiences for children and families.

| | |
| --- | --- |
| | New CD by "Daddy A Go Go". Happy Upbeat Fun Music for Kids. 14 Original Rock and Roll Songs by Two Dads, Plus Scooby Doo and Speed Racer Themes. Parents Will Approve. |
ParentSoup.Com
A strong parent and family community featuring expert parenting advice, chat, and discussion for all parents, grandparents, babies and children.
Mari's Page for Children
Brought to you by StoryNet, this page has a multiplicity of childern-oriented links.
Children's Butterfly Site
Everybody loves butterflies! The USGS presents a coloring page that shows the life cycle of the Monarch, answers to frequently asked questions about butterflies and moths, references to butterfly and moth books and videos suitable for young people, and a gallery of butterfly pictures. Check our links to other sites with information about these fascinating insects.
Scholastic
Great stuff for parents, teachers, and KIDS from the world's leading publisher and distributor of children's books, classroom and professional magazines, and other educational products.
Crayola
Crayola products, games, contests, trivia, and features.
Magic School Bus
Scholastic's The Magic School Bus, based on the award-winning book series by Joanna Cole and Bruce Degen, features a wacky science teacher named Ms. Frizzle who takes her class of enthusiastic, inquisitive students and playful sidekick, Liz, the lizard, on educational field trips in her magically transformable bus.
CYBERsitter
Working secretely in the background, CYBERsitter analyzes all Internet activity. Whenever it detects activity the parent has elected to restrict, it takes over and blocks the activity before it takes place. If desired, CYBERsitter will maintain a complete history of all Internet activity, including attempts to access blocked material.
Net Nanny
Allows you to monitor, screen and block access to anything residing on, or running in, out, or through your PC, online or off.
Planet Web
Planetweb's Parental Control is a comprehensive and easy-to-use Web filtering system for parents who want to control Internet access for their children. Integrated with the Planetweb Browser, Parental Control gives parents the option of either simple age-based Web page filtering, or customized filtering in 15 different criteria.
SurfWatch
SurfWatch is a new type of software which helps parents, educators and employers reduce the risk of children and others uncovering sexually explicit material on the Internet.
World Kids Network
Be anyone, do anything, or find out almost anything. You can make great friends, join some cool clubs, play games, do your school homework, or just hang out in the mall. You can cruise on in for a visit or stay around and help out. Every journey into the WKN Galaxy is a unique experience and you are at the controls!
DISCOVERY Channel Online
The Discovery Channel presents feature stories, expeditions, animal photography, and links to other sites such as The Learning Channel, the Discovery School, Planet Explorer, Animal Planet, and many more! Explore your universe today!!
Girl Scouts
Official Web site of the Girl Scouts of the U.S.A. includes history, news, volunteer opportunities, and more.
Boy Scouts of America
National Council of the Boy Scouts of America tells you about Scouting and provide you with a few games and activities along the way.
Bonus.com
A "supersite" of fun activities in aprotected environment. Includes games, coloring pages, puzzles, photo galleries, and information on animals.
Teen Division Originals
Teen Resources from the Internet Public Library. Entertainment, social, and scholastic sources.
American Library Association's Resources for
Parents & Kids
Pre-shool to Teens. Provides information on how to raise a reader, links to great sites for kids.
Disney.com
This is Disney's page for news, info on their latest movies, and more. Very graphical!
Professor Bubbles' Official Bubble Homepage
Professor Bubbles offers advice about bubble making and tells tales of his two decades of bubble performing around the world.